The Australian Aid Program in West Africa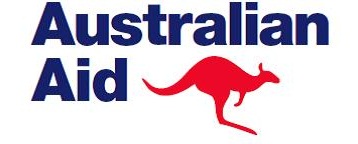 Through the Australian Government's aid program, Australia is creating productive and beneficial partnerships to address development challenges in West and Central Africa.
Australian Aid is making a practical contribution to Africa where Australia has expertise and experience to share – particularly in food security and mining governance.
Australia Africa Partnerships Facility
A key mechanism for delivering Australian assistance in West and Central Africa is the Australia Africa Partnerships Facility (AAPF), which helps to build partnerships between Australian and African institutions. Read about the AAPF here.

Australia Awards Scholarships
A major initiative for building human capacity, supporting learning and improving leadership skills in regional institutions is the Australian Government's program of scholarships, study courses and training.
Through these Australia Awards Scholarships, long term Awards and short term Fellowships are offered each year to eligible African professionals from government and civil society organisations. Applications open in September each year. Read more about the Australia Awards Scholarships
here.
Extractives for Growth
The Australian Government is partnering with African governments to develop skills and systems that support greater and more equitable benefits from a booming mining industry, in a way that respects and preserves the environment and provides greater community benefits.
Australia is a world leader in mineral production and in managing impacts and benefits of its mineral resource sector.
Agriculture and food security
The food security program in West Africa brings together Australian and African research expertise as a means to increase agricultural productivity and build resilience to food insecurity.
Our activities emphasise the importance of farming systems, human nutrition, animal health and national policy development and reflect needs across the production chain – including farmers, extension officers, researchers, agribusiness, processors and key policy decision makers. Read more about Australia's food security activities here.
Development Grants
The Direct Aid Program (DAP) is a flexible small grants program funded by the Australian Government through Australia's overseas diplomatic posts. The DAP provides funding to civil society groups to pursue small-scale development projects and provide humanitarian assistance, in line with Australia's international relations and public diplomacy objectives.
DAP processes, timelines and guidelines are currently being reviewed and will be updated shortly. In the meantime please monitor this website and for further enquiries please contact [email protected].
Further information
Read more about the Australian aid program in the region here.