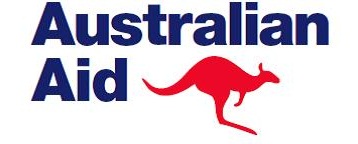 The Australian Government's development cooperation program, Australian Aid, supports the creation of pathways out of poverty through human development and inclusive economic growth.
Australia Awards Scholarships
Australia Awards, a cornerstone of the Australian Government's development assistance program for Africa, provide access to postgraduate education, training and professional development opportunities. Australia Awards promote knowledge, education links and enduring ties between Australia and our partner countries.
Australia Awards Scholarships aim to:
- develop capacity and leadership skills to enable recipients to contribute to development in their home countries
- build people-to-people linkages at the individual, institutional and country levels.
Awards include:
- Australia Awards Scholarships, to undertake higher degree studies in Australia at Masters level
- Australia Awards Short Courses, to undertake short-term, targeted professional training courses, in Australia and/or in Africa, in a range of development-focused sectors
- Australia Awards Post-Doctoral Fellowships, to engage in research activity in fields including, agricultural productivity, health and/or science and technology.
Further information about Australia Awards is available here.
The Direct Aid Program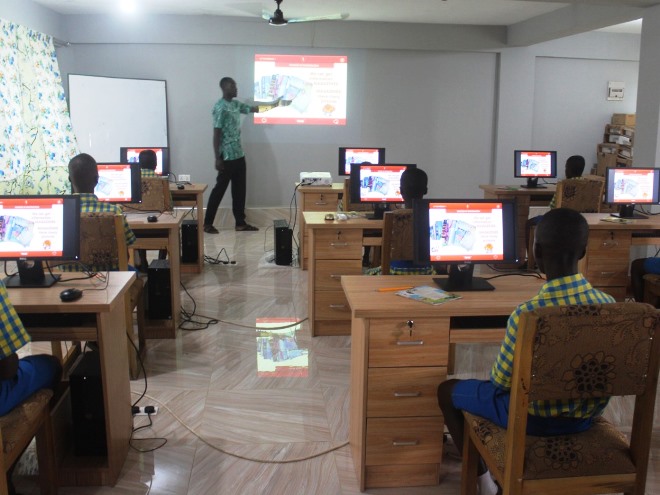 Photo: an ICT lab and equipement funded through the 2017 Direct Aid Program.
The Direct Aid Program is a small grants program funded from the Australian Government's aid budget. Through the Direct Aid Program, the Australian High Commission in Ghana is able to support many life-transforming intervention projects for some of society's most vulnerable people – notably persons with disabilities, women and children.
In 2017, the High Commission through the Direct Aid Program supported 25 projects in eight different countries. For more information on projects funded by DAP internationally, please see the DAP factsheet.
Applications are now open for the Direct Aid Program 2018. Applications close on 30 September 2018. Apply online here. Applications must be received via the smartygrants platform. Email or hard copy applications will not be considered.
Funding is available on a not-for-profit basis to community groups, NGOs and other entities engaged in development activities. Projects must be between AUD20, 000 – AUD60, 000. Projects cannot receive more than AUD60, 000 over the life of the project. Activities can run up to a maximum of two years.
In 2018-19, the Direct Aid Program will prioritise projects which:
Improve sanitation and waste services and facilities
Improve facilities for people with a disability or mental illness
Promote gender equality and empowering women and girls
Strengthen accountability, transparency and good governance, particularly within the extractives sector
We advise all applicants to carefully review the DAP guidelines before applying. The grants round is very competitive; the Australian High Commission generally receives many more high-quality applications than we are able to support.
Please note that the Direct Aid Program calls for applications annually. Applications are not accepted outside this period.
Australian NGO Cooperation Program
The Australian NGO Cooperation Program (ANCP) is a unique grant program which provides funding to accredited Australian-based international development NGOs to support their work in developing countries.
Established in 1974, the ANCP is the Australian Government's longest running and largest NGO program. In 2014-15 the ANCP provided $134 million to 48 accredited Australian NGOs to deliver more than 600 development projects in over 50 countries. The projects are in a range of sectors including education, health, water and sanitation, food security and civil society strengthening.
ANCP is a partnership between the Australian Government and accredited Australian NGOs. It recognises the unique strengths that NGOs bring to development activities, which both complement and strengthen Australia's overall aid efforts. NGOs have particular expertise, networks and reach to support the poorest and most vulnerable in communities. For over four decades, this partnership has contributed to sustainable economic growth and poverty reduction in some of the world's poorest countries.
Further information on the ANCP is available here.