Australia's commitment to human rights is enduring
Read High Commissioner Andrew Barnes' op-ed celebrating Human Rights Day 2016 here. Australia works globally to boost effort towards improved economic, social and cultural rights. Australia is funding overseas development assistance to address poverty and lack of opportunity. We strongly champion the Sustainable Development Goals through our overseas development assistance program and we thrive as a nation that accepts, respects and celebrates its cultural and religious diversity. Australia is standing for election to the United Nations Human Rights Council for 2018-2020. As a member of the United Nations Human Rights Council, Australia will help advance human rights in practical, sensible ways that will have far-reaching systemic effects over time. Read more information here.
Australia celebrates International Day of Persons with Disability with children
To commemorate International Day of Persons with Disabilities (IDPwD), which fell on Saturday, 3 December, staff of the Australian High Commission in Ghana, led by the High Commissioner Andrew Barnes, spent time with children of the Orthopaedic Training Centre (OTC) in Nsawam, Ghana. The OTC is a non-profit organisation whose mission is to enable persons with disabilities in Ghana, mainly children, to lead independent and productive lives. IDPwD aims to increase public awareness, understanding and inclusion of people with disability and to celebrate their achievements. The Australian Government has been supporting IDPwD since 1996. As highlighted by High Commissioner Barnes, disability-inclusive development is a priority for Australia's international engagement.
As part of the visit, the High Commission presented the OTC with a cheque for AUD$60,000 (around GHS190,000), representing a grant the Centre had been awarded following their successful application for funding under Australia's Direct Aid Program. Staff of the High Commission also presented children at the Centre with assorted educational materials and spent time hearing their stories.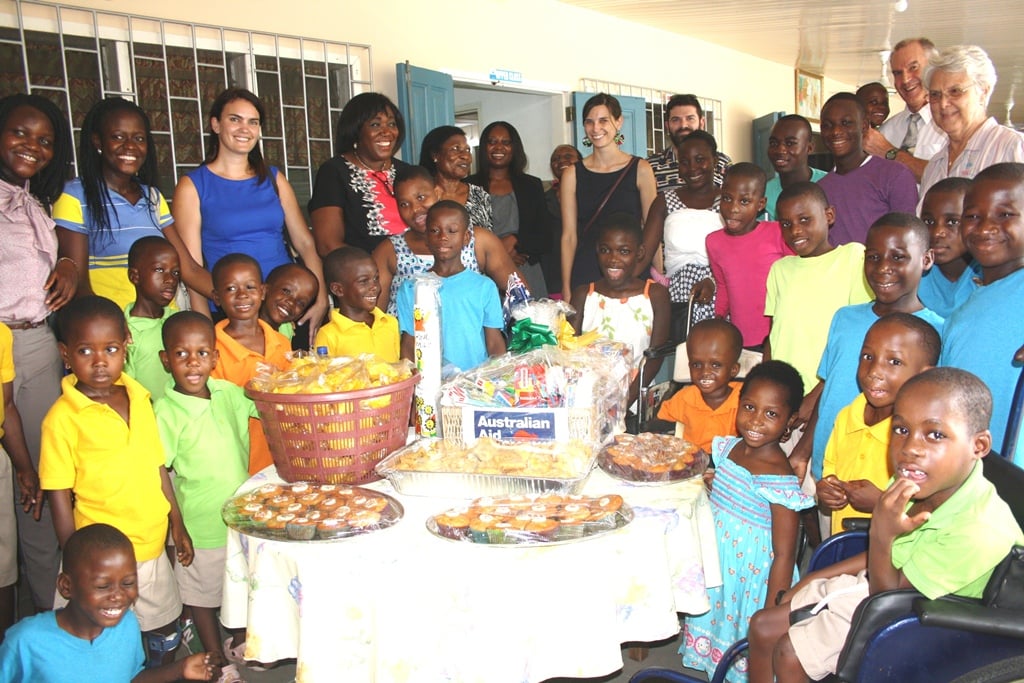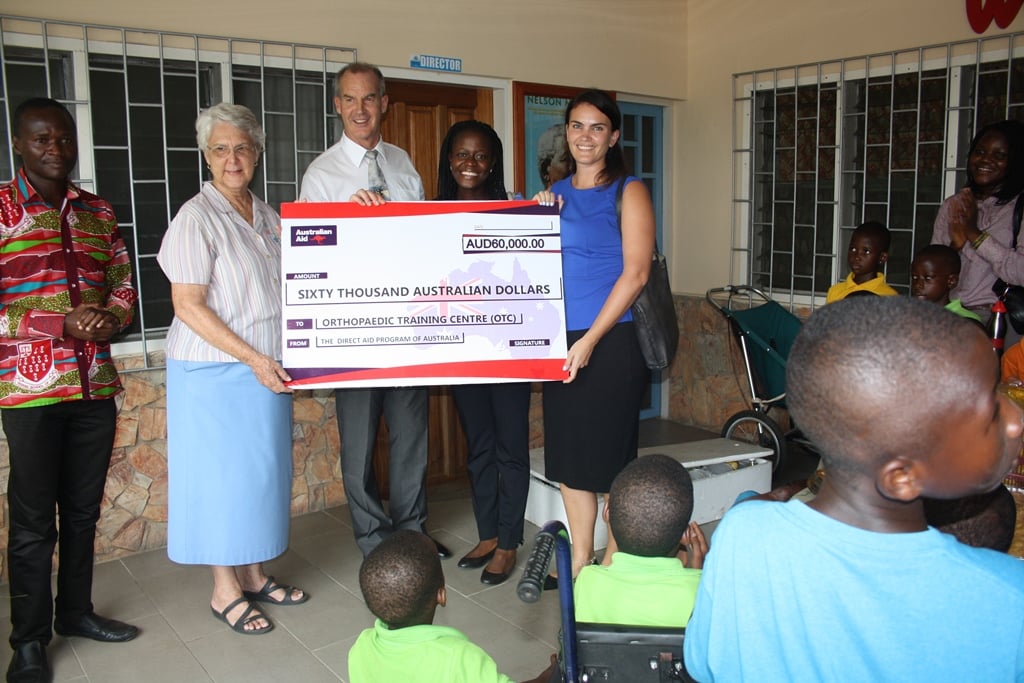 Australian High Commissioner Barnes presents credentials to Sierra Leonean President Ernest Bai Koroma
His Excellency Andrew Barnes is officially Australian High Commissioner to Sierra Leone after presenting his credentials to President Ernest Bai Koroma in Freetown. The visit was a great opportunity to hear about Sierra Leone's progress in implementing post-Ebola recovery plans, and discuss how Australian mining investment can help boost the economy.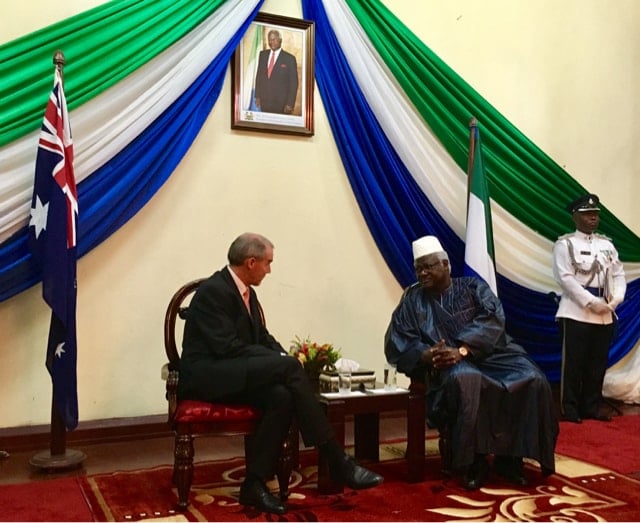 Australian Ambassador Barnes presents credentials to Senegalese President Macky Sall
Andrew Barnes officially presented his credentials to President Macky Sall to serve as Australian Ambassador to Senegal. This was an important occasion for both countries strengthening bilateral relations. It was also the first time an Australian Ambassador had presented credentials in Senegal in over 25 years.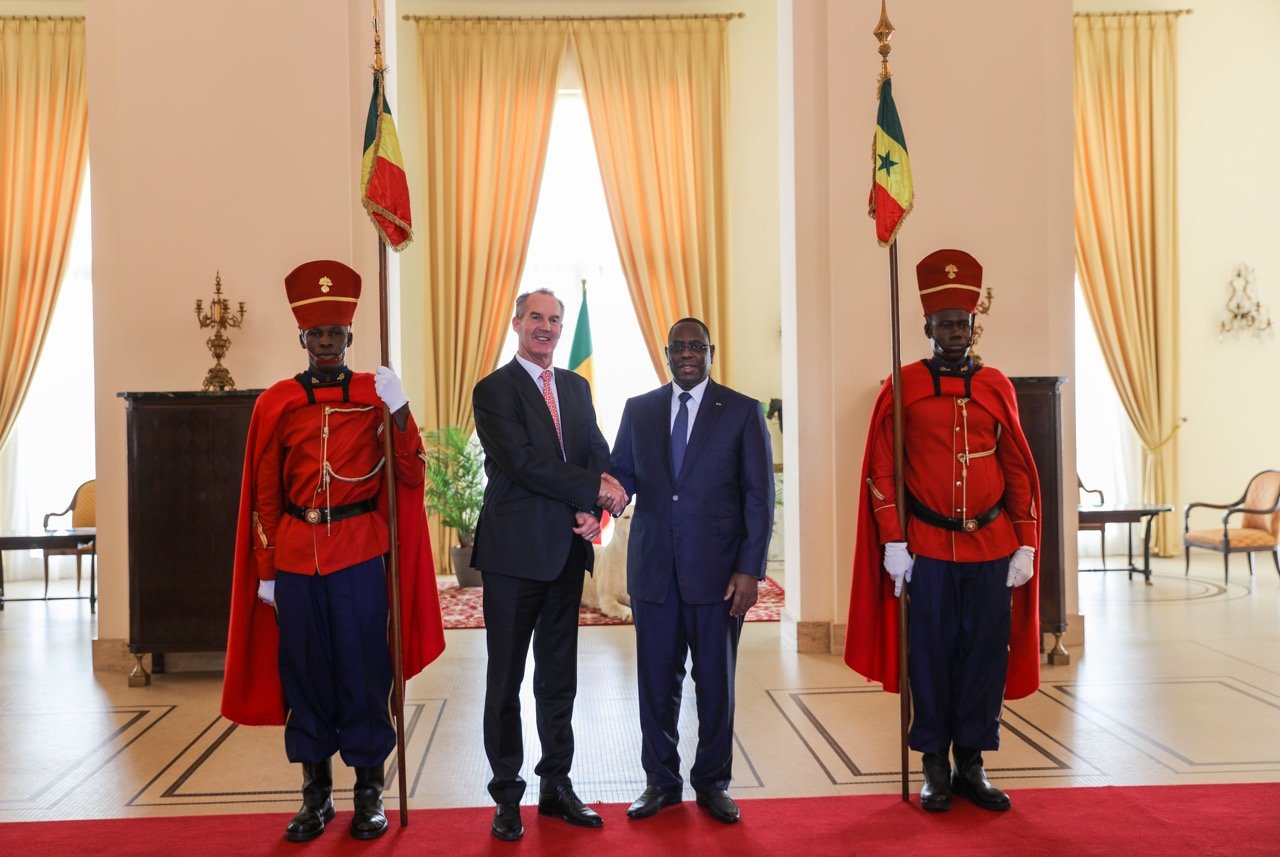 Australian High Commissioner Barnes presents credentials to Ghanaian President John Dramani Mahama
Australian High Commissioner Andrew Barnes presented his credentials to Ghanaian President John Dramani Mahama on Monday 3 October 2016 at the Flagstaff House in Accra. President Mahama welcomed High Commissioner Barnes, commending the good bilateral ties between the countries and highlighting Australia's strong mining credentials.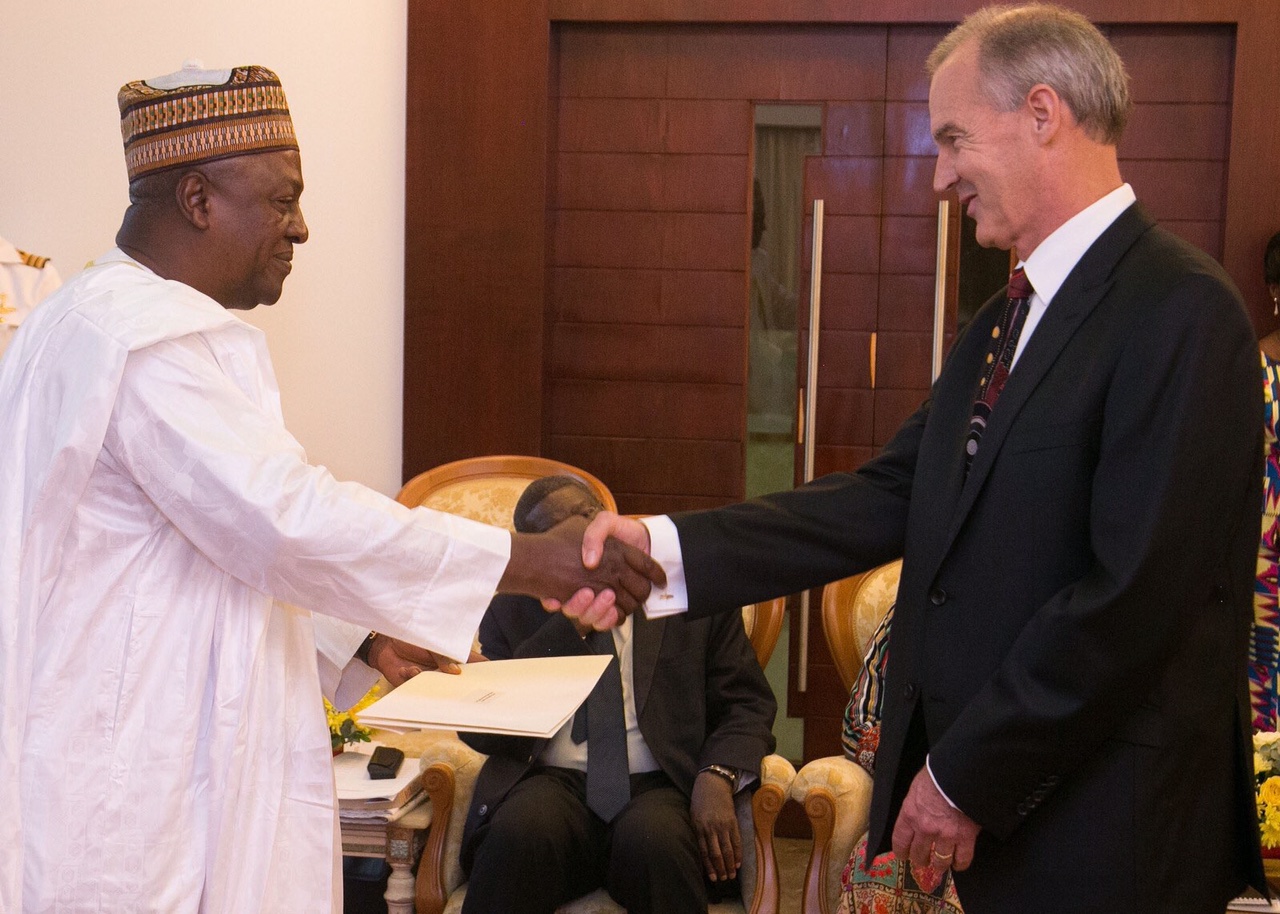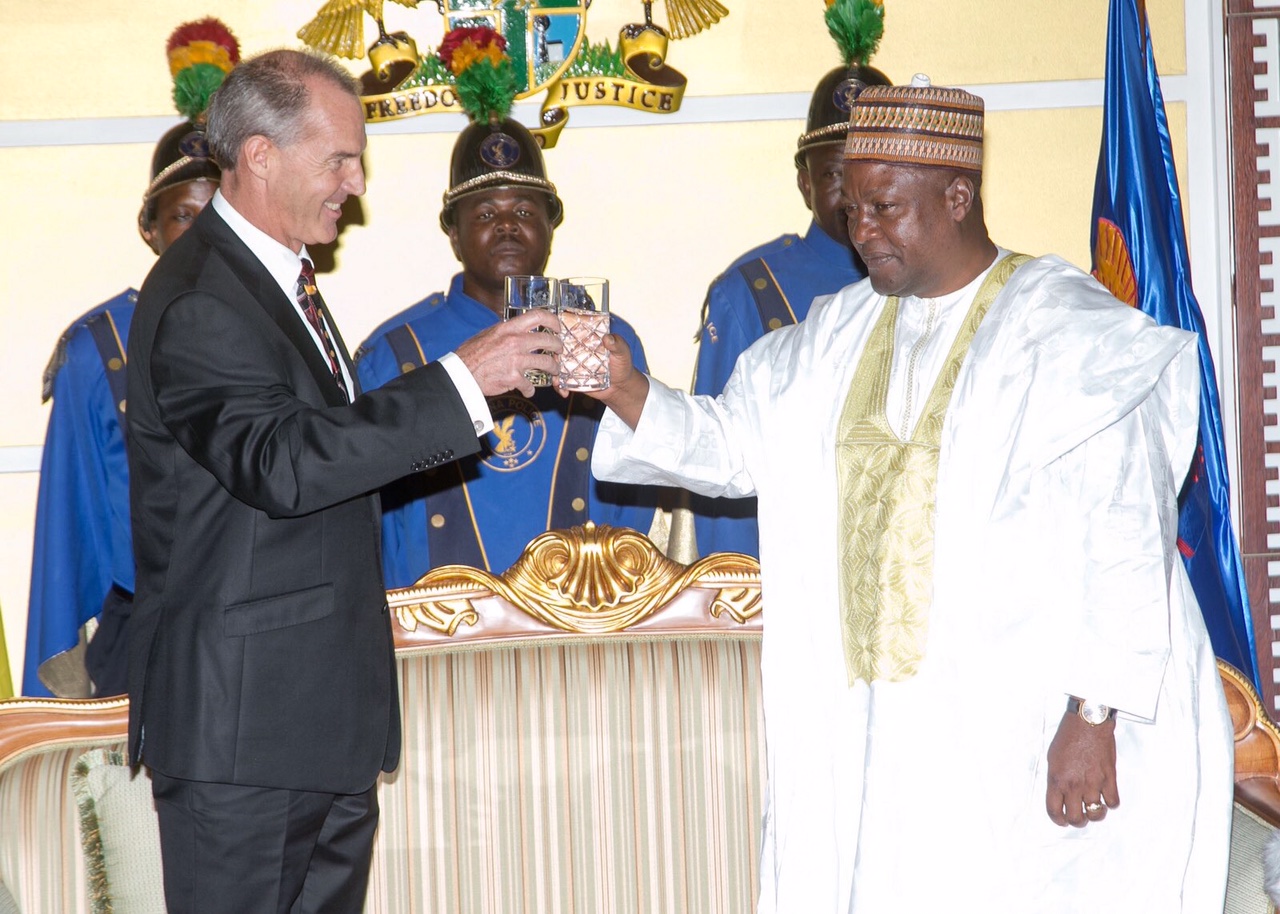 Australian cook shows Accra the art of barbecuing
Arthur Birch, an Australian cook with 12 years' experience in barbecuing techniques, shared his passion of the 'Barby' with guests of the Accra Premium Gourmet Club at the Australian High Commissioner's Residence. Guests enjoyed the tasty preparations of Wagyu Beef, Sirloin, Kangaroo and Ghanaian Grouper fish along with fresh and colourful salads!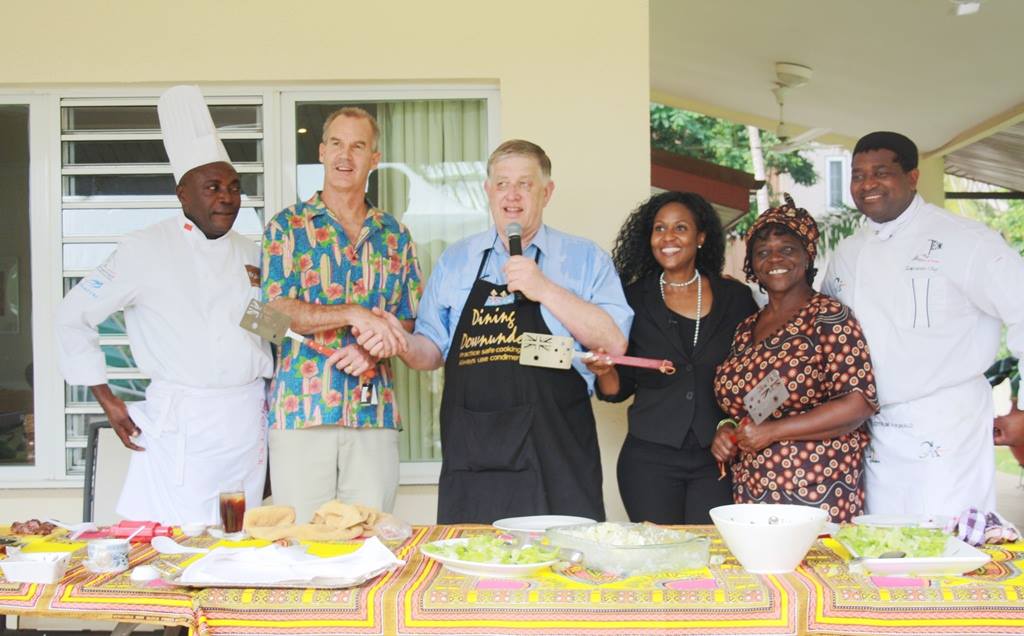 Hockey Association of Western Australia supports Ghana Hockey Association
The Hockey Association of Western Australia donated sticks, jerseys and balls to Ghana's Hockey Association. Thanking them for their support for stronger Australia- Ghana ties through sports!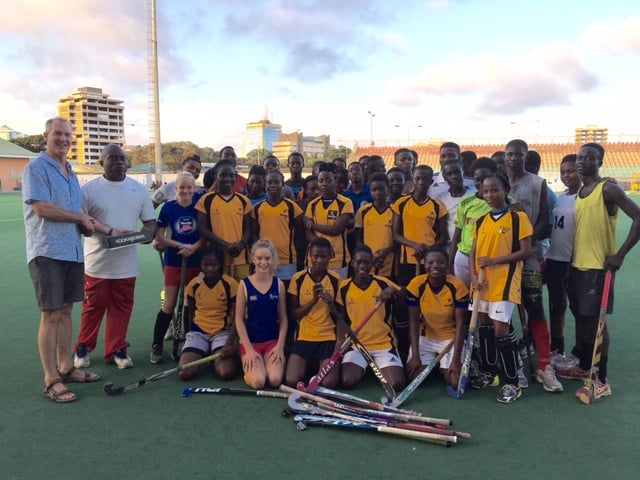 Accra marks Clean-up the World Weekend
The Australian High Commission in Ghana marked Clean Up the World Weekend by organising a clean-up of Sakumono Beach near Accra in Ghana on Saturday 17 September. Over 150 people volunteered, including members of the Australian mining community, who also kindly donated 18 waste bins to the cause. Thanking the American Embassy to Ghana, Environment360, NshoreNa, the Sakumono Assembly Representative, Sahara Mining Services, African Mining Services, Geodrill, Zoomlion Ghana and Voltic Natural Mineral Water: our partners for the program. A great reminder for us all to keep our coasts and environment clean because it is our place, our planet, our responsibility!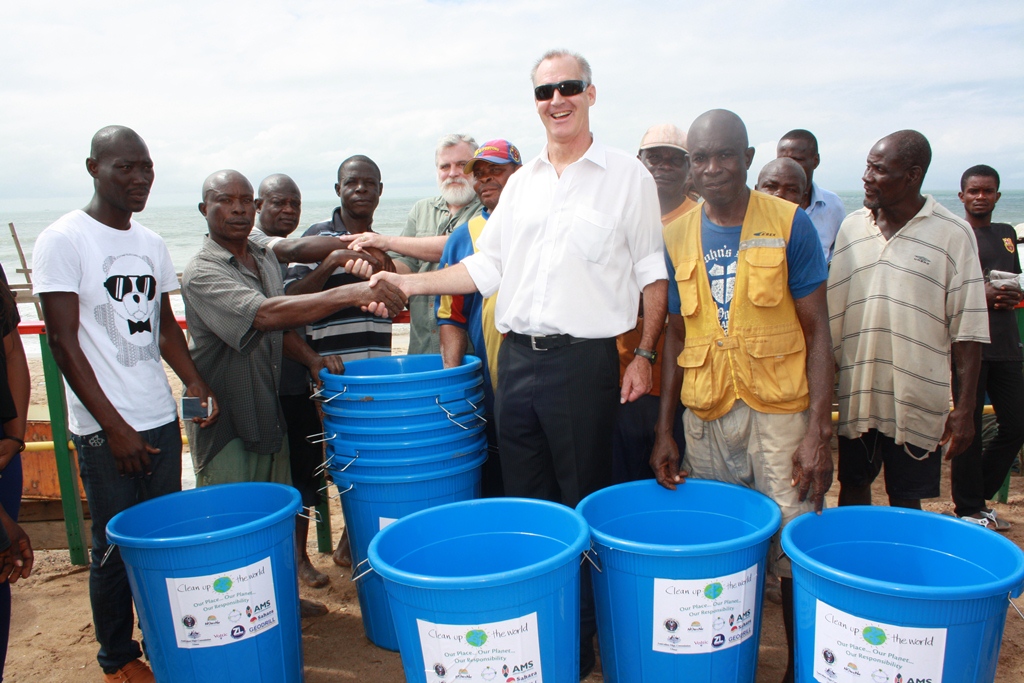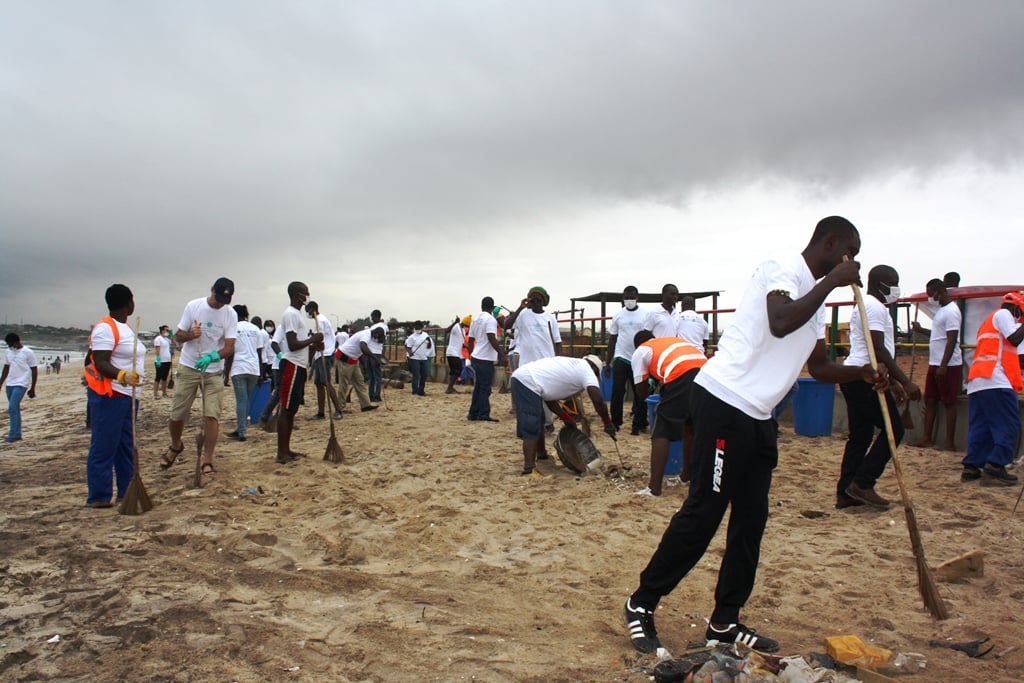 Australia celebrates women in politics
Australian High Commissioner Andrew Barnes was honoured to host a celebration of women in politics at his residence. High Commissioner Barnes welcomed former and present National Women's party political leaders, academics, journalists, ambassadors, heads of student representative councils and civil society representatives to discuss the challenges and opportunities facing women in the political arena. Guests listened to insights on means to 'Pave the way for women at all levels of democratic governance' from four esteemed speakers: Ms Elizabeth Ohene, journalist and former Ghanaian Minister of State; Hon. Della Sowah, Ghanaian Deputy Minister for Gender, Children and Social Protection; Ms Adwoa Bame, Deputy Convenor for the Women's Manifesto Coalition and Ms Bianca Juhl Andersen, Gender and Human Rights Specialist, UNDP.
Australians in Senegal mark the centenary of fole Australian World War I serviceman buried in Senegal
On 15 August 2016, 10 Australians and 1 New Zealander visited Bel-Air cemetery in Dakar to mark the centenary of the death of John Donald Campbell, the sole Australian World War I serviceman buried in Senegal. They visited Campbell's headstone reflecting on his life and the importance of the ANZAC spirit in our sense of identity. John Campbell is remembered on the Roll of Honour at the Australian War Memorial and also on the Honour Board at St Mark's Chapel at HMAS Cerberus. He will also be remembered in all the Dakar ANZAC Day ceremonies in years to come. Photo: Malick Welli

Direct Aid Program 2015-2016: Celebrating stronger communities
New Australian High Commissioner Andrew Barnes was delighted to welcome representatives of NGOs and universities which received grants under the 2015-2016 Australian Direct Aid Program (DAP) at his residence on Thursday 16 June 2016. In 2015-16, the High Commission has provided support of more than A$820,000 (equivalent to around 2.3 million Ghanaian cedis), and supported DAP projects in eight of its nine countries of accreditation. Australia's friendship with recipient partner organisations has shown results by encouraging innovative farming techniques, including modern beekeeping practices and improved fish-farming. DAP projects will also support training provided by the University of Mining and Technology which aims to reduce the negative effects of small-scale mining.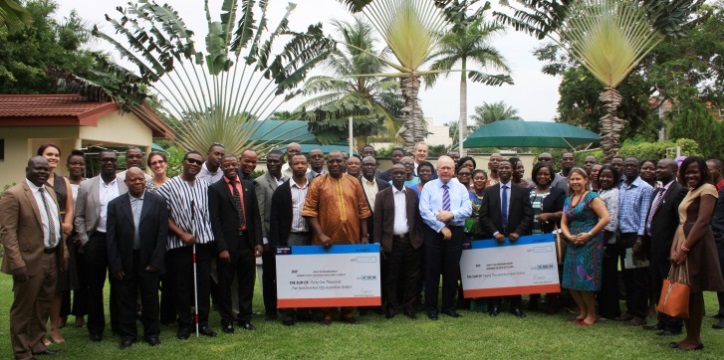 Anzac Day 2016 Commemorations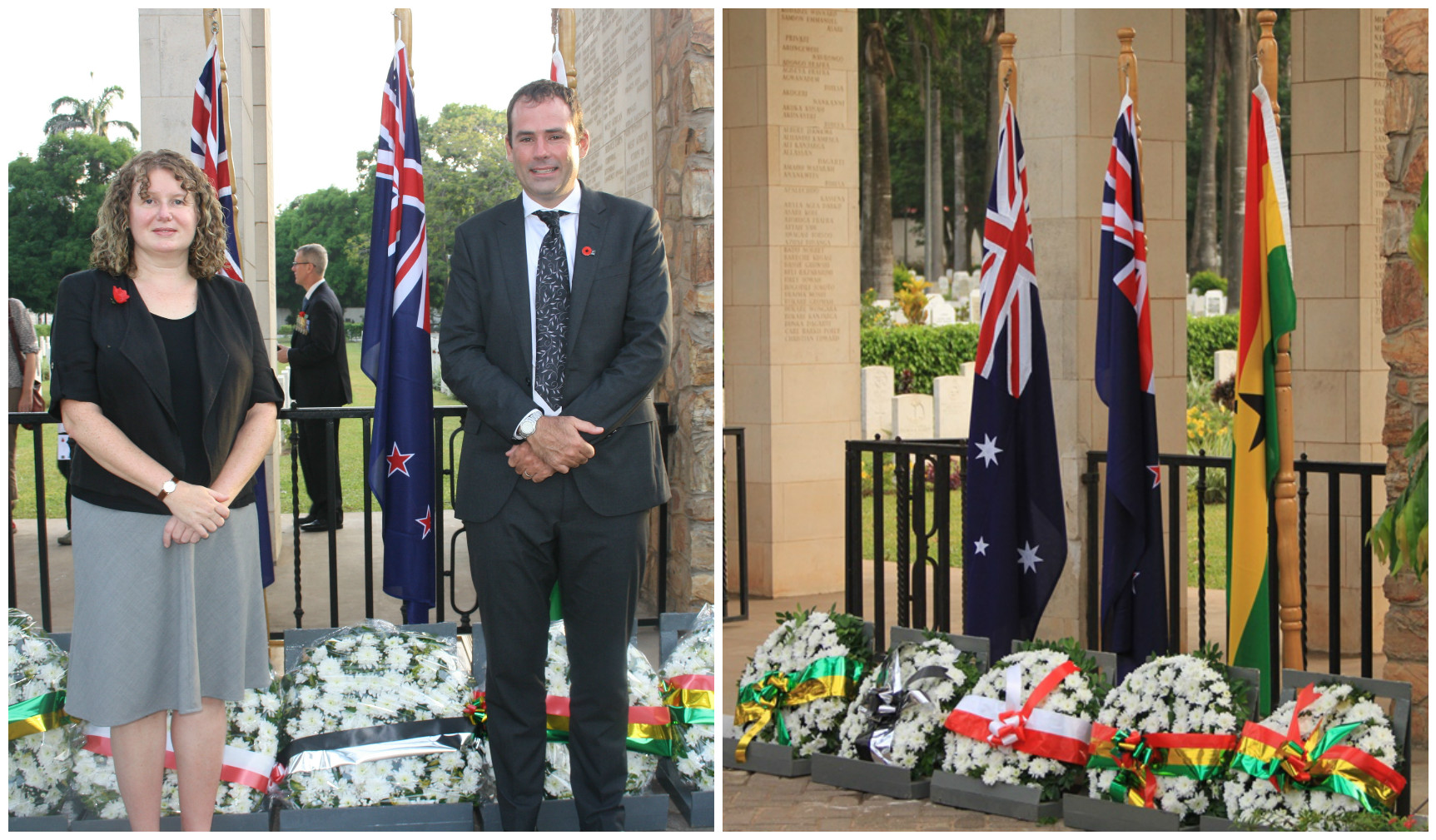 The Australian High Commission in Ghana and New Zealand's Special Representative to West Africa, Charles Kingston, commemorated Anzac Day 2016 at the Christiansborg Military Cemetery in Accra, Ghana. This year marks the centenary of the Battle of Somme where almost 300,000 Australians served on the Western Front in France and Flanders. Australians, New Zealanders and sympathisers paid their respects to all fallen soldiers and honoured Australian Sergeant Mervyn Wilfred Marshall and Captain Fred Martyn Dimond, buried at the Christiansborg war and civil cemeteries. Lest we forget.
International Women's Day 2016 : Ending gender-based violence together
The Australian High Commission in Ghana commemorated International Women's Day 2016 with the Ghana-Australia Alumni ,the Women in Mining Association and other human rights advocates to discuss practical means to tackle and end gender-based violence in Australia and in Ghana. It was an opportunity to share knowledge and strategies as to how both countries have handled the issue on gender-based violence, and come out with further strategies and solutions for stronger outreach. Thanks to all participants for their great insights and advice for stronger outreach and empowerment of women and girls. Pictured here: members of the Ghana-Australian Alumni Association; the Women in Mining Ghana Association, as well as representatives of the Human Rights Advocacy Centre, ActionAid Ghana and World Vision International.
Australia Day Art Launch in Ghana
The Australian High Commission in Ghana celebrated Australia Day this year with an Australian Indigenous Art Exhibition 'Yiwarra Kuju' at the Nubuke Foundation. Acting Australian High Commissioner Tim Millikan along with Acting Chief Director for the Ministry of Culture, Tourism and Creative Arts, Mr. Owusu-Mensah, welcomed guests and commended the works presented during the exhibition. Yiwarra Kuju tells the story of the route's impact, and the importance of the country around it, interpreted through Aboriginal eyes and voices. See more photos here
Melbourne Cup Charity Dinner 2015 raises funds for Dawhenya Community School
The Australian High Commission hosted 220 Australians and friends of Australia to celebrate the annual Melbourne Cup Charity Dinner. The Charity Dinner succeeded in raising over 75,000 GHS for the renovation of sanitation facilities for Dawhenya Community School. Thanks to all of those who contributed – this money will go a long way to improve the lives of many Ghanaian children. View the full photo album here .

Women in Mining Breakfast
The Australian High Commission Accra was glad to host a regional meeting of 30 female executives in the mining sector to interact on the topic of "Women in Mining: Challenges and Opportunities". All contributed in raising awareness of the crucial role women are playing in the sector and on means to achieve greater inclusivity in the industry. View a clip of the event here.