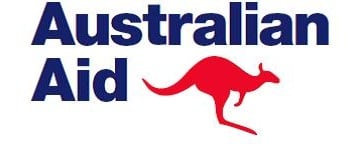 The Australian Government's development cooperation program, Australian Aid, supports the creation of pathways out of poverty through human development and inclusive economic growth.
Australia Awards Scholarships
Australia Awards, a cornerstone of the Australian Government's development assistance program for Africa, provide access to postgraduate education, training and professional development opportunities. Australia Awards promote knowledge, education links and enduring ties between Australia and our partner countries.
Australia Awards Scholarships aim to:
- develop capacity and leadership skills to enable recipients to contribute to development in their home countries
- build people-to-people linkages at the individual, institutional and country levels.
Awards include:
- Australia Awards Scholarships, to undertake higher degree studies in Australia at Masters level
- Australia Awards Short Courses, to undertake short-term, targeted professional training courses, in Australia and/or in Africa, in a range of development-focused sectors
- Australia Awards Post-Doctoral Fellowships, to engage in research activity in fields including, agricultural productivity, health and/or science and technology.
Further information about Australia Awards is available here.
The Direct Aid Program
The Direct Aid Program (DAP) is a development assistance program funded from the Australian Government's aid budget and administered by Australian diplomatic missions around the world. Through the DAP, the Australian High Commission in Ghana is able to support the provision of many life-transforming interventions for some of society's most vulnerable people – notably people with disabilities, women and children.
Further information and guidelines for DAP applications are available in English. The High Commission opens the Program to online applications over a four week period in August/September each year.
Applications are not accepted outside this period.
Australian NGO Cooperation Program
The Australian NGO Cooperation Program (ANCP) is a unique grant program which provides funding to accredited Australian-based international development NGOs to support their work in developing countries.
Established in 1974, the ANCP is the Australian Government's longest running and largest NGO program. In 2014-15 the ANCP provided $134 million to 48 accredited Australian NGOs to deliver more than 600 development projects in over 50 countries. The projects are in a range of sectors including education, health, water and sanitation, food security and civil society strengthening.
ANCP is a partnership between the Australian Government and accredited Australian NGOs. It recognises the unique strengths that NGOs bring to development activities, which both complement and strengthen Australia's overall aid efforts. NGOs have particular expertise, networks and reach to support the poorest and most vulnerable in communities. For over four decades, this partnership has contributed to sustainable economic growth and poverty reduction in some of the world's poorest countries.
Further information on the ANCP is available here.